WHAT ARE YOU DOING TO PROTECT YOURSELF?
HOW PREPARED IS YOUR IT STAFF TO HANDLE CYBER?
Does your insurance require you to have a Ransomware Prevention Supplement?
Are you keeping up with the patches on your equipment?
Are you keeping up with your Password Management?
What are you doing to keep your emails secure?
How are you keeping your Network Secure?
Is your Network being backed up quarterly?
The smart option
Trying to handle cyber security in-house can seem like a cost-effective solution... until it isn't. The smart option is to let professionals who have experience in cyber security keep you and your company safe.
We offer the following cost-effective packages to take care of all your cyber security needs, big or small.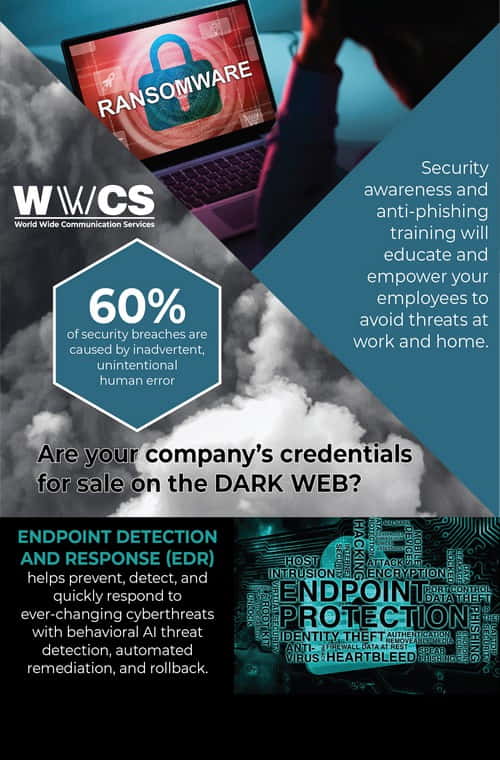 2 Factor Authentication/Multi-Factor Authentication Management
24/7/365 Domain/DarkWeb Monitoring
Endpoint Detection & Response
Phishing Defense Tool
All of BRONZE, plus
Security Awareness Training
Phishing Simulation Testing
Email Server Hardening
Application Control
All of SILVER, plus
Password Vault - Computer Encryption
Client Watch - Quarterly Security Assessment
Managed SOC 24/7 Threat Monitoring