Network Technology Integration Drives Business Success
WWCS Partners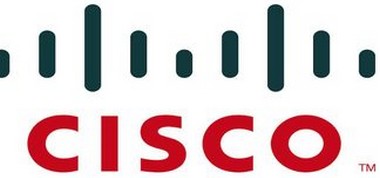 Tightly integrated networks deliver an inherently resilient, performance-optimized, and automated communications foundation to cost-conscious midsize organizations.
Business and Technical Challenges
Computer networks have come a long way in improving business processes. To deliver these benefits, the networks themselves have actually grown quite complex – at least, behind the scenes. They connect all the components of an IT infrastructure, supporting any number of dissimilar applications, protocols, and services, while providing employees with access to the resources that keep business processes running. Today's Internet-based economy often demands 24-by-7 customer service, so a business's network must now be available nearly 100 percent of the time. It must also be smart enough to automatically fend off unexpected security incidents and adjust to changing traffic loads to maintain consistent application performance. Because networks have so many multidimensional jobs to perform, it is no longer practical or economically feasible to construct them by stringing together a large number of standalone components that are managed separately and have little or no awareness of one another. Rather, today's networks require a significant level of technology and management integration to function optimally and securely. To ensure that networks remain manageable and secure as they grow, as well as to help minimize total cost of ownership (TCO). The result is a simpler, systems-centric approach to networking that automates operations and lowers overall costs for midsize organizations.
Network components are designed to work together. Security, quality of service (QoS), and high availability are built in from the ground up. Combing routing, switching, security, voice, and wireless technologies into unified network components, alleviating the need for customers' needs to bolt separate devices onto the network that must be managed and secured individually. Separate deployment, security, and management require additional staff resources that many companies do not have available; in addition, scaling networks built from nonintegrated components is much more complex and difficult. Integration efforts ensure that a business's network can be deployed, managed, and secured as a cohesive entity. All network components operate under a common management system, so that IT staff do not have to be trained to use several dissimilar systems. This unified management allows for the correlation of network events among various connected devices, giving technology managers a more meaningful analytical picture of the network than if they had to view multiple management screens. This big-picture view allows them to troubleshoot network issues faster and keep operations available a larger percentage of the time.