WWCS is an Economically Disadvantaged Women Owned Small Business (EDWOSB)
WWCS understand our customers' business challenges require new methods and innovative thinking. WWCS provides information technology, application and consulting services to local and Federal Government Agencies and Commercial Businesses.
We are "Your Launching Platform"
We bring together IT Professionals, emerging technologies, and the brightest, cutting edge advisors in the industry to deliver a broad range of innovative, next generation IT solutions and professional services to help our customers modernize their legacy systems, protect their networks and assets, and implrve the effectiveness and efficiency of mission-critical functions for our warfighters and our citizens. WWCS has more than four decades of experience managing business complexity and 15 years of proven cloud innovation, a track record that distinguishes us from our competitors.
WWCS leads with our core competencies to solve critical business issues and deliver next generation IT Products, Applications, Integration and Professional Services to support Enterprise, US Federal Government Agencies. With WWCS, our customers are uniquely positioned to lead digital transformations within there business. End to end design, installation, and support of Products, Cloud Services, Infrastructure: including cabling, wireless and network equipment, telecommunication systems (legacy & VoIP), Inventory Management Systems (RFID), and Closed Circuit Television systems have solved the issues, increased productive, and lowered cost to our customers.
The WWCS Leadership Team
Kenetha Mann, CEO
Rick Kocsis, President
Business leader with over 55 years of IT and Networking strategy, project management, sales and execution with the Federal Government, DOD and Education industry. Expertise with Large scale contract negotiations.
Through our consultative planning and roadmap strategy sessions, we lead our teams to design, engineer, implement, integrate, and support "best of breed" proven technologies, applications, and business enablement tools that meet each of our client needs.​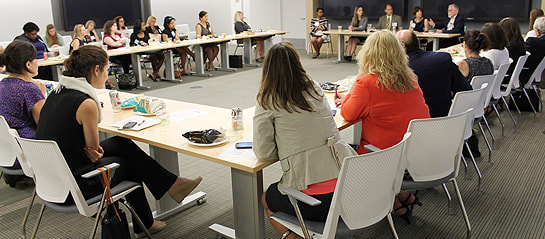 Private Branch Exchange
Contact Center Design
Real time communciations
Consulting
Infrastructure & Cabling
SAP
Our Values
WWCS has access to smart, talented individuals are making a difference while delivering results in this rapidly evolving world. Together, we are committed to a stronger and better future for America through next-generation thinking made real today.
Commitment - We deliver service excellence with a spirit of relentless determination to our customers, partners, shareholders, one another and the communities where we live and work.
Impact - We invest in and develop our people, and provide opportunities to perform meaningful work that leads to valued progress and significant customer results.
Integrity - We are dedicated to principled leadership and decision-making, forthright communication, and we set the highest standards to operate honestly and ethically. We treat one another with respect and compassion and are accountable for our actions.
Imagination - We draw upon the best ideas from across WWCS and our partners to power the most ingenious thinking and deliver tomorrow's opportunities today.
Agility - We anticipate change and initiate it when our customers' missions demand it; we are agile at scale and can mobilize the enterprise to adapt as the landscape evolves.